RESIDENCIES
2018  Residency at Zaratan Arte Contemporânea, Lisbon, Portugal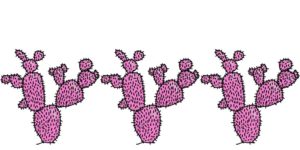 EXHIBITIONS

2021 "Motherboard" Solo show at the Wheatsheaf Hotel, Thebarton, Adelaide
2020 "100 bucks and running" Group show at Erb n'Flo, Adelaide
2018 "Endangered Bodies" International conference hosted at The University of Lisbon
2018 "Automated and Sugar free" at Zaratan Arte Contemporânea, Lisbon, Portugal
2018 SHIT HEAP VOL. 3 group show and zine funeral at MYTH, Adelaide
2018 Lao Women's Day art show, The Laos Art Institute, Vientiane, Laos
2017 "I'll be alright without you", group show at Format Systems, Adelaide
2017 The Most Beige solo exhibition at The Light Square Gallery, Adelaide
2016 Dolling & Pratt, Prickly Pears series at Carwyn Cellars, Melbourne
2014 Solo exhibition at Hotel Wright Street
2014 SALA group exhibition, 'Dessin Sur Papier' at Juxtapose Studios
2014 'This is a very loud scream' group exhibition at Juxtapose Studios (With Tom Christophersen and Lizi Pratt)
2013 'Who says…?' group exhibition at Flinders University City Gallery
2013 'The tunnels' group exhibition held in tunnels located under Hotel Medina Grand
2012 'GirlBoy' Solo exhibition at the Feast Festival Hub
2012 'Folie a Deux' group exhibition at Format Gallery (With Tom Christophersen)
2012 'Fairy tales vs fables' group exhibition at ArtBoy gallery in Melbourne
2011 'Digital free' group show at Sturt Street Community Centre
2011 'Found Things' group show at Little Worn Wardrobe
2010 'The Story of the Eye' group exhibition at Tuxedo Cat for Feast Festival
2008 'Munt' group exhibition at Karma Sukra (with Zac Svendsen, Tom Christophersen and Lizi Pratt)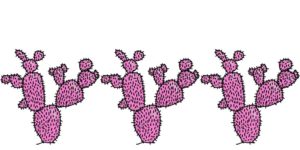 EDUCATION
2010 Bachelor of Visual Communication (illustration), University of South Australia.
2015 Graduate Certificate of grief, loss and trauma counselling, Flinders University.
2015 Masters of Social Work, Flinders University
2020 Graduate Certificate of Education (TESOL), University of Southern Queensland.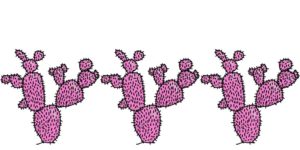 EMPLOYMENT
Casual Academic Teacher at Flinders University, employed  2013-current 
Topics:
Drawing and design fundamentals
Painting
Expressive Arts
Studio Practice
Specialisation A/B
Contact head of Arts: Amy Hamilton 82013359
Teaching drawing workshops for highschool students at the South Australian Maths and Science school and visiting school groups, Flinders University Student Access Unit, 2015/16.
Drawing workshop facilitator at i:cat Gallery Vientiane, Laos 2018
Drawing the human figure fundamentals
Tone
Expressive drawing
Work experience at Christian Brothers College
Expressive arts group with primary school students, 2015.
 
 AWARDS
2021 Adelaide Fringe Poster top 40 finalist
2019 Adelaide Fringe Poster top 40 finalist
2015 Winner of the Sticks and Stones photography competition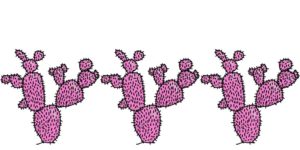 PUBLICATIONS
2018 'Minnen Ratta' illustration for SHIT HEAP vol. 3
2017 Illustration and short story for Fineprint magazine
2017 Illustration for Fineprint magazine
2016 Illustrations for 'Space is cool as f**k', Pantera Press, NSW
2016 'Prickly Pears', self-published artist book, Blurb
2015 Illustrations for Fineprint magazine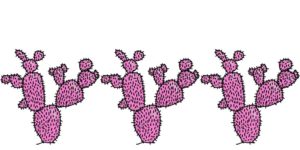 COMMISSIONS  
2021 Public art commission for the City of Adelaide, 'Hindley parklet murals project', two murals on Hindley Street
2021 Public art commission for the City of Adelaide, 'Life affirming Fun' in the Wyatt St Car Park, Adelaide
2020 Record Cover 'Who Cares?' for The High Beamers, Adelaide SA 
2018 Klub 1323 Poster for Ancient World
2018 Mural at Comma Coffee, Vientiane Laos
2018 Assorted murals at Vientiane College, Laos
2018 Klub 1323 Poster for Format Systems Inc
2017 Record cover 'Cooked' for The High Beamers, Adelaide, SA
2017 Kids Central Mural Victoria Square, SA
2016 Mural design for SHine SA
2016 Mural at Ancient World Bar, Hindley Street, Adelaide
2016 Mural at The Pine Tree Pantry, Summertown, SA
2016 Collaborative Mural project at Format Inc Art collective, SA
2015 Public art commission for the Adelaide City Council. Large scale mural in a children's playground – Princess Elizabeth Playspace on South Tce, SA
2015 Various mural projects at Reserva Do Ibitipoca (Brasil).
2013 Ultraviolet mural at Format Inc arts space
, SA
2012/13 Multiple Ultraviolet murals for Slowdown Throwdown, SA