I was commissioned by the City of Adelaide to paint a couple of murals on Hindley Street during November 2021.
The first one is outside Gang Gang and Red Robin – down near the Woolshed.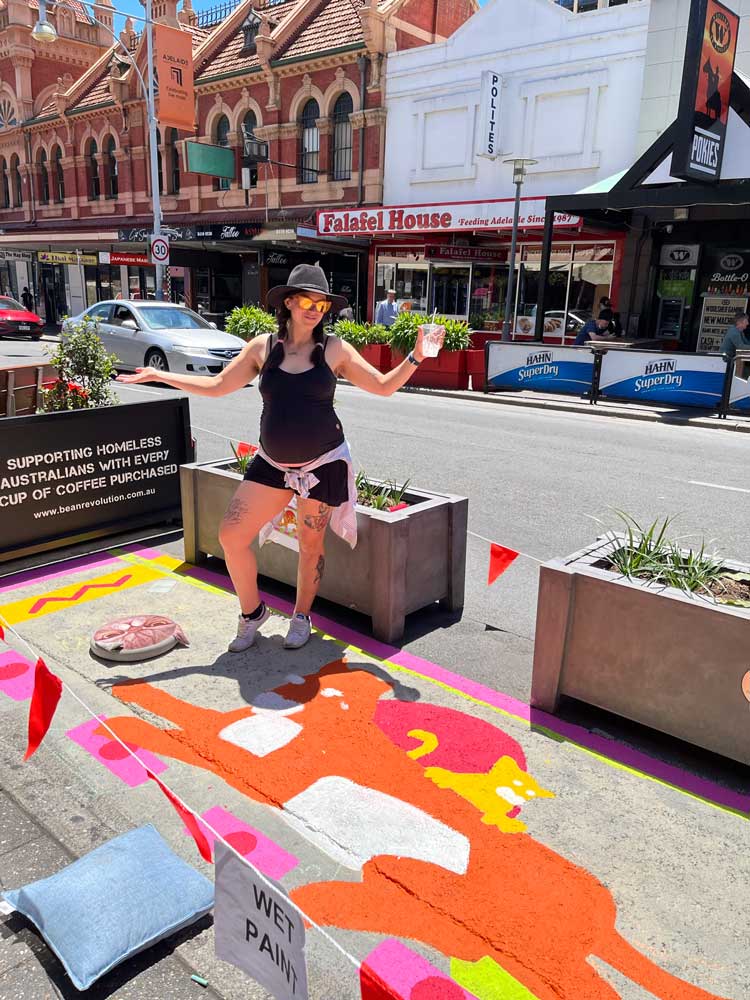 My trusty painting assistant Liz.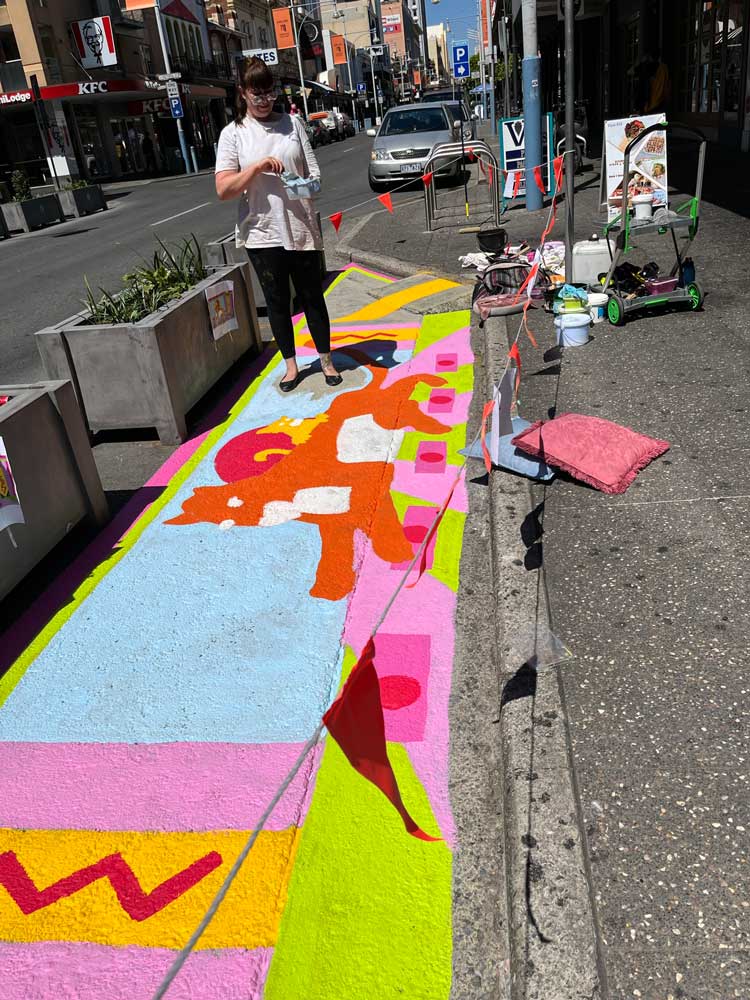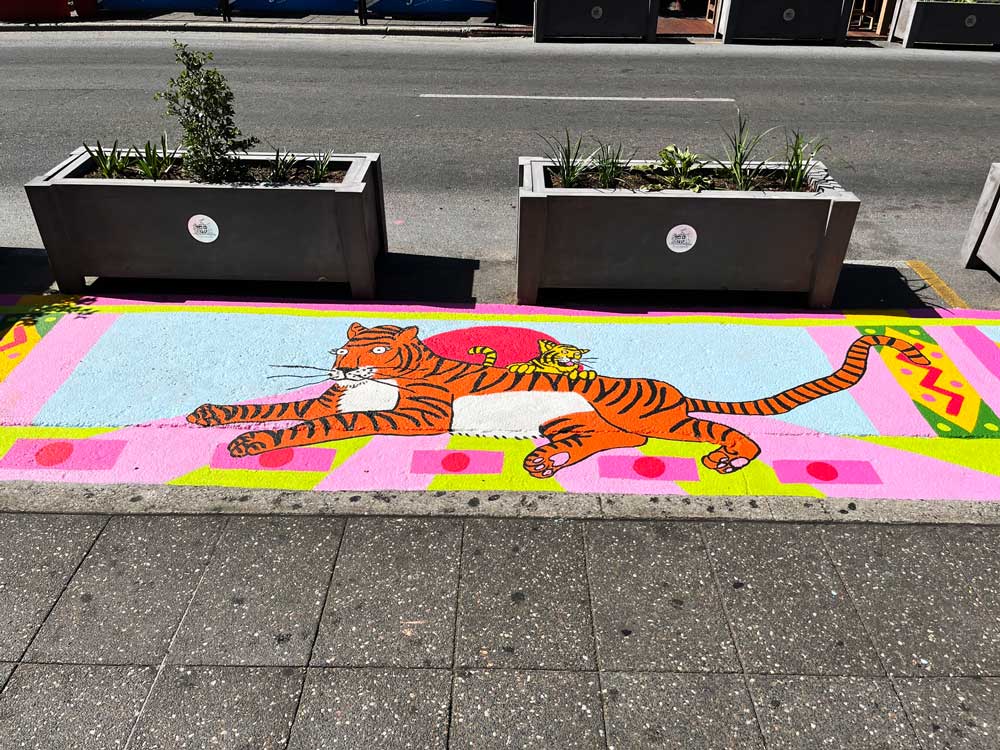 It's hard to capture the full length of it!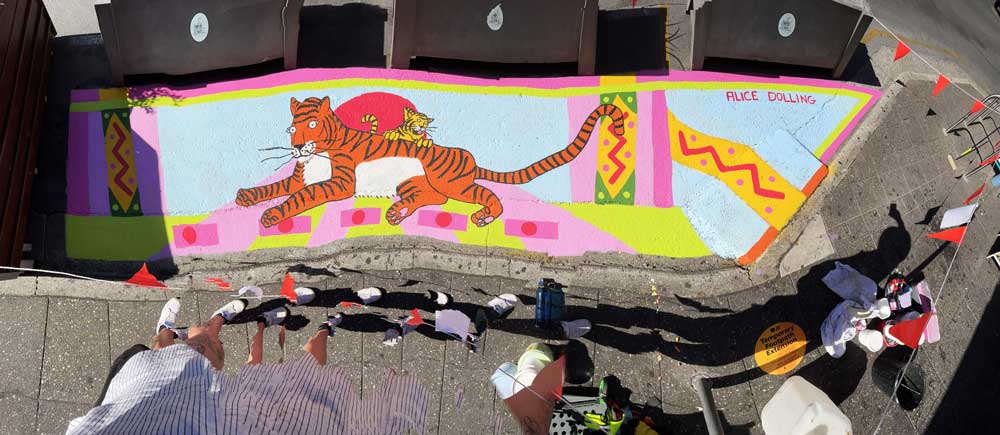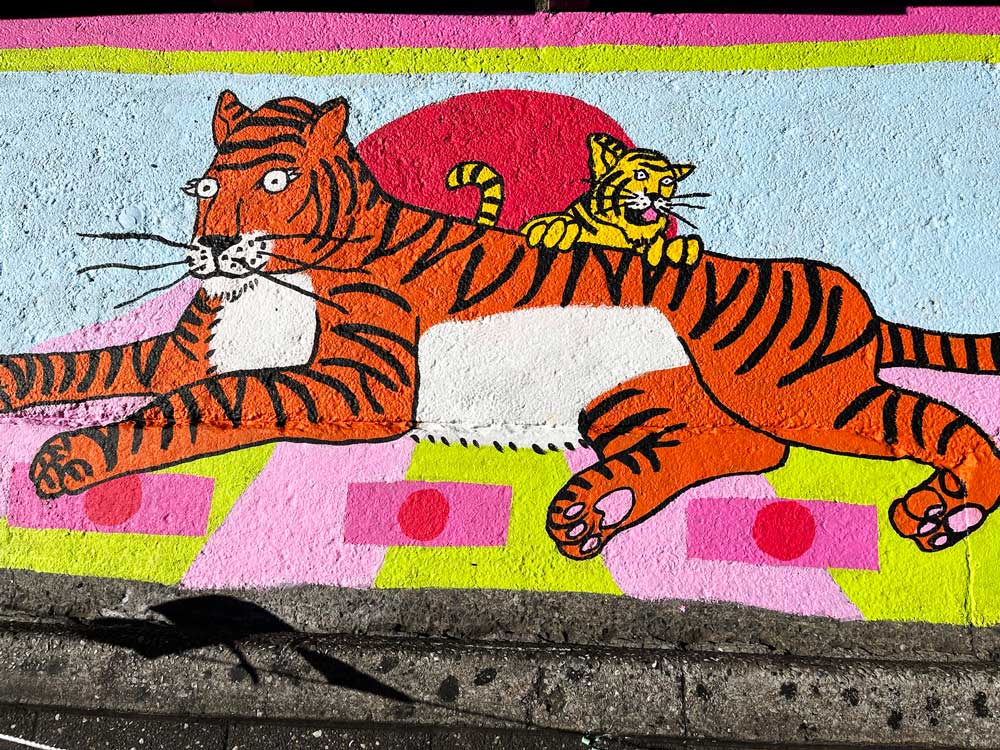 The second mural is near the corner of King William and Hindley, outside Harry's Burger Bar.